Sri Sookta Homam on Varalakshmi Pooja day 8th August 2014.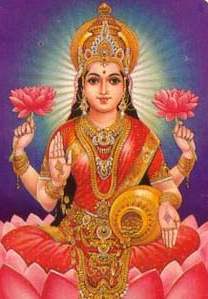 The highly auspicious Varalakshmi Pooja is on 8th August 2014. It is a great day to worship Goddess Lakshmi, the giver of 8 kinds of wealth, and it is said that on this day she is in a highly benevolent mood and grants boons to those who worship her on this day.
On  this day our South Indian Pandits will be performing the famous Sri Sookta Homam of Goddess Lakshmi.

Lakshmi Sri Sookta Homam : 4 pundits perform the pooja and recite 4Ă—1008 times Lakshmi Namavali and Sri Sooktam and perform homam for 1/10 the number of recitals. Lotus flower dipped in honey is offered in the homam. It is a very powerful pooja or wealth and success in all undertakings. Archana will be done in your name with your sankalpa (specific wish).
Archana cost per person  ……. Donate Rs.1116/-   Book Archana.
You can also book a full Sri Sookta Homam for yourself or your family. Cost : 
Cost for 10,000 recitalas and havan Rs.10000/- Book Now
You can check your currency rate using the currency converter by Clicking here
Our payment gateway CCAVenue is the best in India and a secure 128 bit SSL Secure site. Hence your credit card information etc are safe.

You can mention your Sankalpa (Specific wish), your Gotra and Nakshatra in the order form or mail to sptata@gmail.com. Those who want to attend the yagya can also contact us for venue details. For any details contact Pandit S. P. Tata on: Mobile: 91-8978953237, 9493855281
For any special requirements
contact: Pandit S.P.Tata. on e-mail: sptata@astrojyoti.com and mark the mail "pooja advise".
Or you can ring Ph:(91 8555) 286356, Mobile: (91) 8978953237, 8493855281