Purushasukta Yagya on Vaikuntha Ekadasi 13th Dec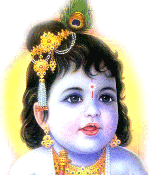 The highly auspicious Margashira Masam (Dhanur Masam)  is on. It is a great month for performing the worship of Lord Vishnu according to all the Hindu scriptures. Margashira Shukla Ekadasi 13th December, is the great Vikuntha Ekadasi (Also called Mukkoti Ekadasi and Putrada Ekadasi). According to scriptures performing Vishnu Pooja on this day removes all sins and opens the gates to Vaikuntha, the abode of Lord Vishnu. Vishnu worship on this day is also considered a very auspicious one to beget children and for the welfare of the children.
On  this day our South Indian Pandits will be performing the Purusha Sookta Homam.
Purusha Sukta Homam : It is stated in the Suta Samhita that Lord Vishnu himself told about this homa to Sanatkumara.
"Putrapradam Aputraanam Jayadam Jayakaminaam
Bhuktidam Bhuktikamanam Mokshadam Moksha Kaminaam"
"Those who wish progeny, success in all undertakings, worldly enjoyments and mukti shall get it by performing this homam."
In this elaborate homam, which will be performed by 5 Vedic Pundits, Lord Vishnu pooja will performed with the shodasopacharas, recital of 1008 namavili japa of Lord Vishnu, purusha sooktam, vishnu sooktam and narayanopanishat. 1008 recitals of the Purusha Sooktam will be done by the pundits. After that the Vishnu Sahasranama stotra recital, which is one of the most common "cure all and get all" remedies prescribed in the scriptures, will be done.. After that homam with the prescribed materials will be performed. It will end with ghana patham. The Purusha Sookta is the Vedic Sookta of Lord Vishnu and recited in most of the homas. It is said in Purusha Sooktam that:-
Yagyena Yaguamayajantha dhevaah
Thaani Dharmaani Prathamaanyasan
Thehanakam Mahimaanassajanthe
Yathra Poorve Saadhyassanthi Devaah
The Devas who worshipped this Purusha, by this Yagya and by all the Dharma,attained high levels in Svarga. All persons performing this Yagya shall reach similar status.
You can book Archana to be performed in your name 0r in name of your near and dear ones.
Archana cost per person  ……. Donate Rs.1116/-   Book Archana.
You can check your currency rate using the currency converter by Clicking here
Cost : 1008 times Japa and Homam Rs.7,500/-Â Book Now
You can check your currency rate using the currency converter by Clicking here
Our payment gateway CCAVenue is the best in India and a secure 128 bit SSL Secure site. Hence your credit card information etc are safe.

You can mention your Sankalpa (Specific wish), your Gotra and Nakshatra in the order form or mail to sptata@gmail.com. Those who want to attend the yagya can also contact us for venue details. For any details contact Pandit S. P. Tata on: Mobile: 91-8978953237, 9493855281
For any special requirements
contact: Pandit S.P.Tata. on e-mail: sptata@astrojyoti.com and mark the mail "pooja advise".
Or you can ring Ph:(91 8555) 286356, Mobile: (91) 8978953237, 8493855281