Chandi Homam on Phalguna Poornima 16th March.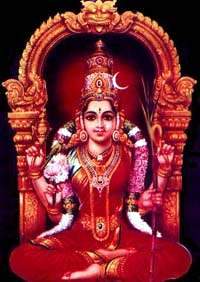 The Phalguna Poornima is on 16th March.. It is a very auspicious day to worship and pay homage to the great Devi.
On  this day our South Indian Pandits will be performing the famous Chandi Homam.
Chandi Homam :  This is a major homam and one of the most prescribed ones for all round dosha removal and success in all undertakings, especially for victory over enemies and court cases. What Rudrabhishekam is for Shiva, Chandi Homam is for Devi. Elaborate Devi pooja is performed. Devi is worshiped in the form of Lakshmi, Saraswati and Chandi. Durga Saptashati (Devi Mahatmyam) is recited fully and with each of the 700 slokas recital havan is performed and the Chandi mantra – Aim Hrim Klim Chamundaye Vichhe – is recited. After that Dampati pooja, Suhasini pooja, Kanya pooja and Brahmachari pooja are performed. It is an excellent Homa for all round shanti and success in all undertakings.
You can book Archana to be performed in your name 0r in name of your near and dear ones.
Archana cost per person  ……. Donate Rs.1116/-   Book Archana.
You can also book a full Chandi homam for yourself or your family. Cost: Rs. 35000/- Book Now
You can check your currency rate using the currency converter by Clicking here
Our payment gateway CCAVenue is the best in India and a secure 128 bit SSL Secure site. Hence your credit card information etc are safe.

You can mention your Sankalpa (Specific wish), your Gotra and Nakshatra in the order form or mail to sptata@gmail.com. Those who want to attend the yagya can also contact us for venue details. For any details contact Pandit S. P. Tata on: Mobile: 91-8978953237, 9493855281
For any special requirements
contact: Pandit S.P.Tata. on e-mail: sptata@astrojyoti.com and mark the mail "pooja advise".
Or you can ring Ph:(91 8555) 286356, Mobile: (91) 8978953237, 8493855281