These Saligramas are collected by the villagers and brought to us from the Gandaki River at Mukti Kshetra situated high in the Himalayas in Nepal. After deducting the packaging and courier charges the rest of the money goes to the poor villagers, whose village is the blessed place where this sacred Shila of Lord Narayana is found. It is their main source of living. It is a difficult to access place high up in the mountains. Hence it is a donation for them.
We select carefully and supply only genuine Saligramas brought from Gandaki River at Mukti Kshetra (Muktinath) and we do not supply the cheaper priced similar rocks found at Triveni and we guarantee the the marks and chakras are genuine and not touched up rock carving work. Hence at times the delivery may take more than one month.
The following are the various Saligramas we can send you. The amount you can donate is mentioned.
Lord Shiva confirms in the Skanda Purana that even if a shila is cracked, split, or broken it will have no harmful effect if it is worshiped with attention and love by a devotee. It further states there that the Supreme Lord Hari, along with His divine consort, Lakshmi, live in the shalagrama that has either the mark of a chakra, a chakra along with the mark of a footprint, or a mark resembling a flower garland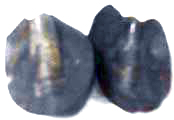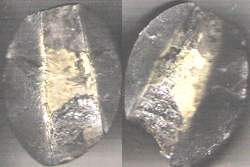 Shivalinga Saligrama pair
Price : Rs 3051

The above type Saligrama with a Shiva Linga like rod shape inside is called Shivalinga Saligrama. Keeping it at Pooja place is considered highly beneficial for health, good married life, spiritual progress and peace of mind. What we ship will have the basic characteristics as above but not exactly like the photo as it is a natural product.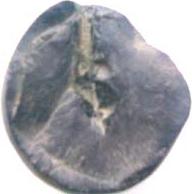 Shivalinga Saligrama single

Linga-roopa Saligrama
For other special Saligramas: Contact:sptata@astrojyoti.com