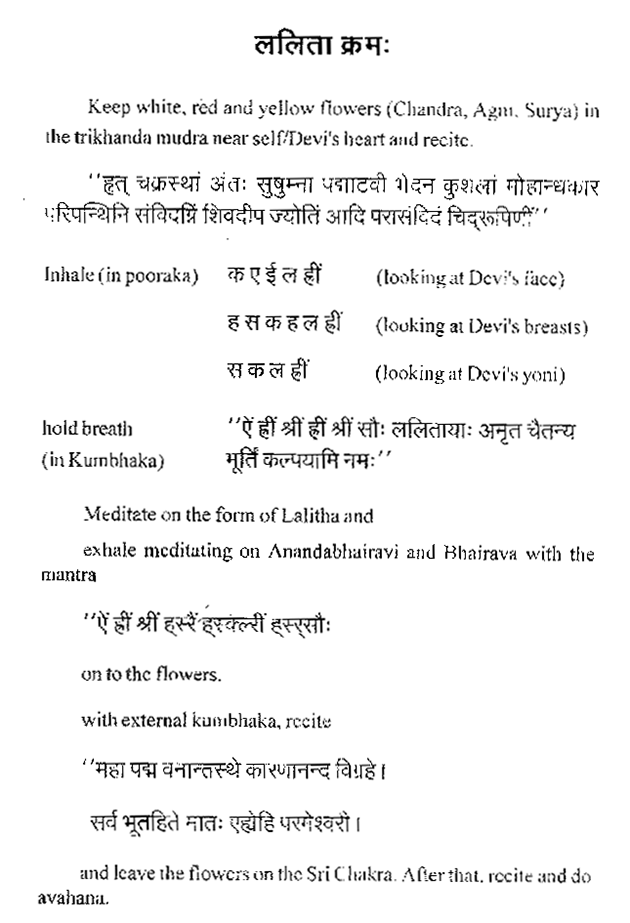 Then show the dasa mudras and ask her permission to do Sriyantra worship with the following mantra:
Dram dreem kleem bloom nam krom haskhaphrem hasrsouh
She as aanandabhairavi will give you permission by saying hasaraim hiskleem hasouh.
The Pooja of the Navavaranas starts now.
Dip the flower in the shankha water touch it to the feet of Devi by touching the 4 corners and 4 centers of the 1st Avarana.