Product Description
Matsya Saligrama
Lord Vishnu took the Avatara of Matsya, i.e. fish to rescue the world from sinking. Hence the Saligrama with a fish like shape is called Matsya Saligrama.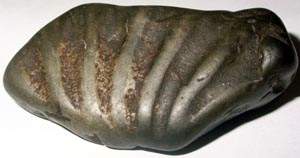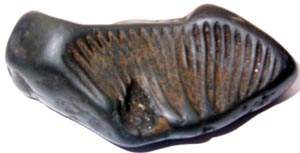 Rare Matsya Saligrama – green bands on one side & gold bands on the other side.
Price : Rs.1,00,000/-
It will be shipped with in a week after doing Pooja in your name. Delivery will be by courier and courier charges will be added when you order.
You can check your currency rate using the currency converter by
Clicking here.