Product Description
Dhanavantri Puja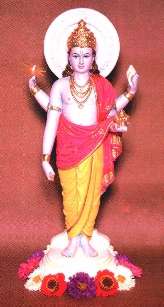 "One who bears in his attractive four hands conch, chakra, a set of leeches and a pot with ambrosia, whose fine, shining and pure upper garment makes him appear especially wonderful, whose eyes are like lotus flower, whose bright bodily luster is of the color of a fresh rain cloud, whose beautiful waist is adored by a magnificent yellow dress and who burns away all diseases just like a forest fire, to such a Lord Dhanvantari – God of Ayurveda, I bow respectfully."
Click to know about The date, time, venue, how long it takes, what we send you etc.
Dhanavantri Homa: The worship of Lord Dhanavantri (Vishnu) for health is one of the most prescribed poojas in the scriptures. Lord Danavantri is worshiped with shodasopacharas, sahasranamavali and purusha sooktam are recited and Lord Dhanavantri moolamantra japa is done. Homa is performed for 1/10th the japa number. Offering several Ayurvedic herbs in the homakunda is one of the rare features of this Homa.
Our payment gateway CCAVenue is the best in India and a secure 128 bit SSL Secure site. Hence your credit card information etc are safe.
Japa with 27,000 recitals & Homam: Cost: Rs.17,000/-